At Mountain Springs
December 2018
Student Government Empowers Students at Mountain Springs Preparatory Academy
At the beginning of August 2018, student government made its debut at Mountain Springs Preparatory Academy. To participate in student government is a privilege. At the beginning of this term, interested students applied to the faculty and then once approved, ran for office. Six students were elected—President, Vice President, Student Relations Officer, Campus Improvement Officer and two student representatives.
Student government is student led and faculty supported. Under the guidance of the MSPA Activity Director Talon Cocker, student government officers and representatives meet twice per week. Once a week, an additional faculty member is invited to attend their meetings as well. During meetings officers and representatives review school policies, receive staff feedback, discuss campus improvement ideas, talk about how they can improve student relations and plan student activities. In addition, the Student Government President presents weekly in school management meetings. This process is working extremely well. Since August, student government has reviewed and successfully modified the clothing policy and have added healthy menu alternatives in the cafeteria. Other accomplishments have included planning off-campus student activities and a Halloween Party. Projects in the works right now include a Secret Santa for the student body and designing sweatpants for students and specifically for the Triathlon Club.
One of the most influential activities implemented by student government was the establishment of the Welcoming Committee. It was important to student government members that new students have a positive experience on their very first day. The concept of the Welcoming Committee was originally started by a current student as her capstone project. Student governement felt it was essential to continue this new tradition. New students are met as they arrive by a member of the Welcoming Committee. They are given a card which welcomes them to MSPA letting the new student know who their student advisor will be. Student advisors are meant to be peer mentors that new students can turn to with questions or when they need a friend.
So far student and faculty feel that student government has been a huge success. Student Relations Officer Lauren said, "Being in student government has allowed me to influence the school positively on a bigger platform."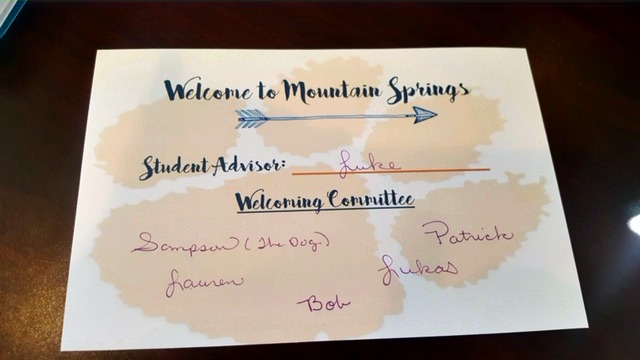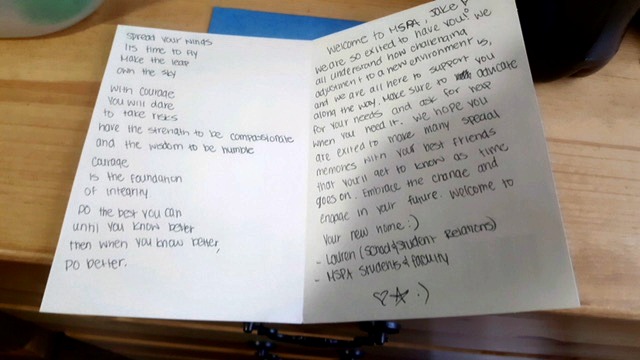 Students Decorate Windows for the Holidays

November 2018
Students Create Works of Art in Our Own Art Room
The art room at Mountain Springs is a favorite place for many students. This beautiful room provides students with a space to sketch, paint and create. Many students find art to be very therapeutic and an essential aspect of their daily lives and journey of healing. Recently students have been working on improving their sketching skills as they recreate aspects of the human face. This project demonstrates the talent of some of our amazing students. This project has also provided students with the opportunity to reflect their own emotions in their sketches. In addition students have also sketched or created other drawings or paintings including a wonderful portrait of our school dog, Sampson. This beautiful artwork is on display in the art room and in the hallway surrounding the art room.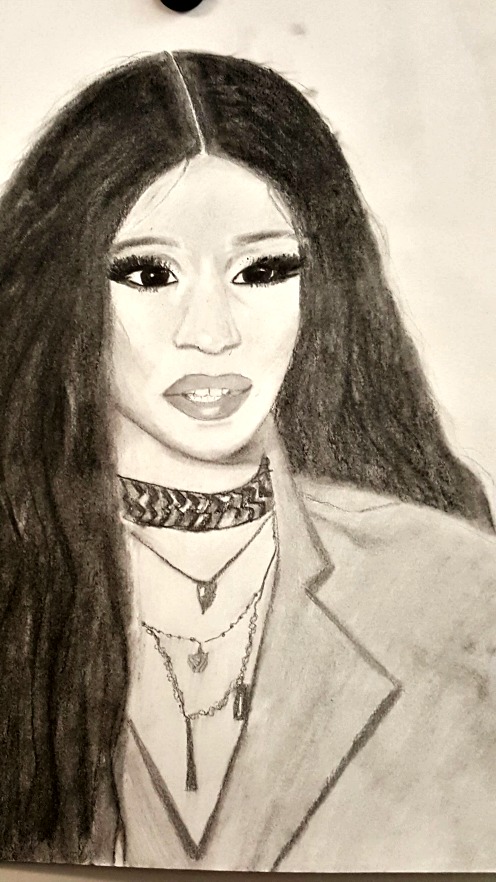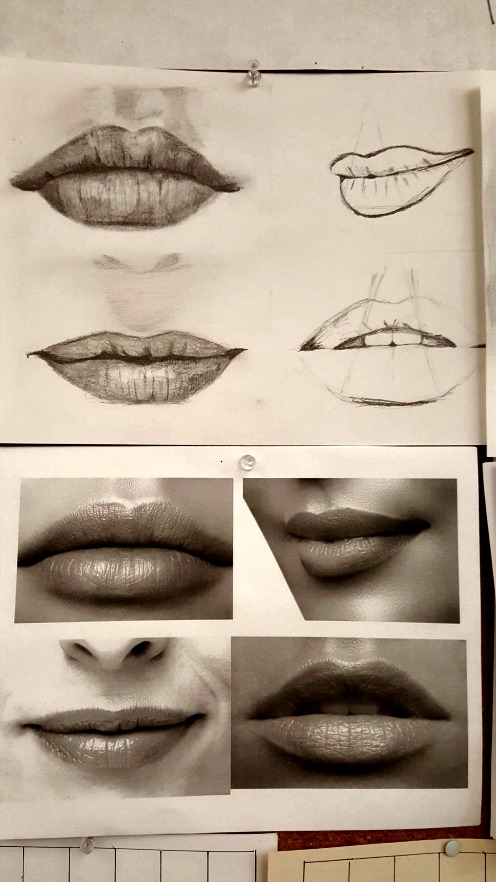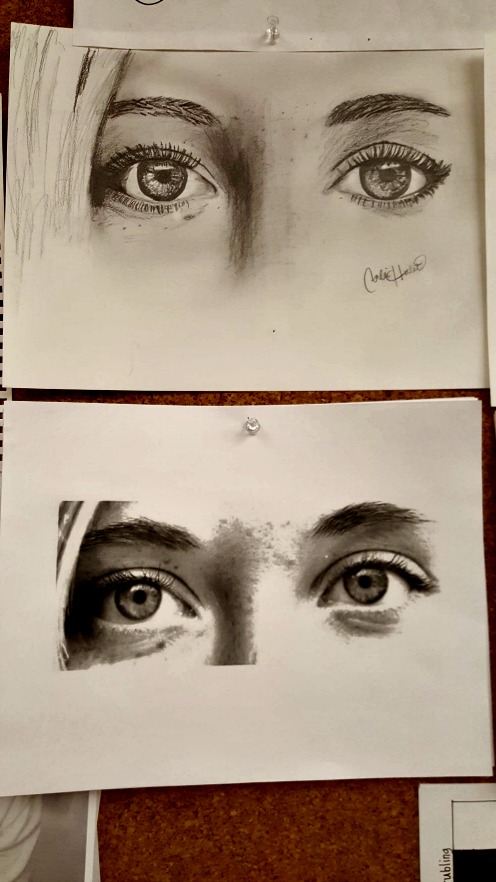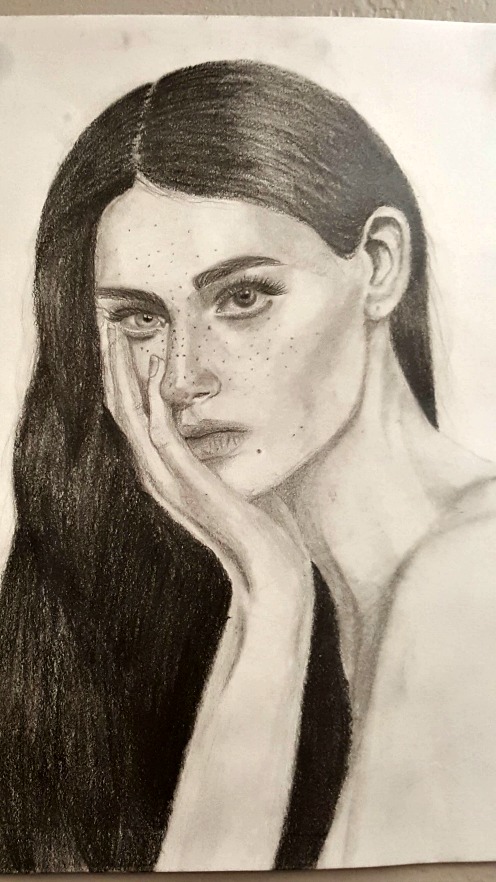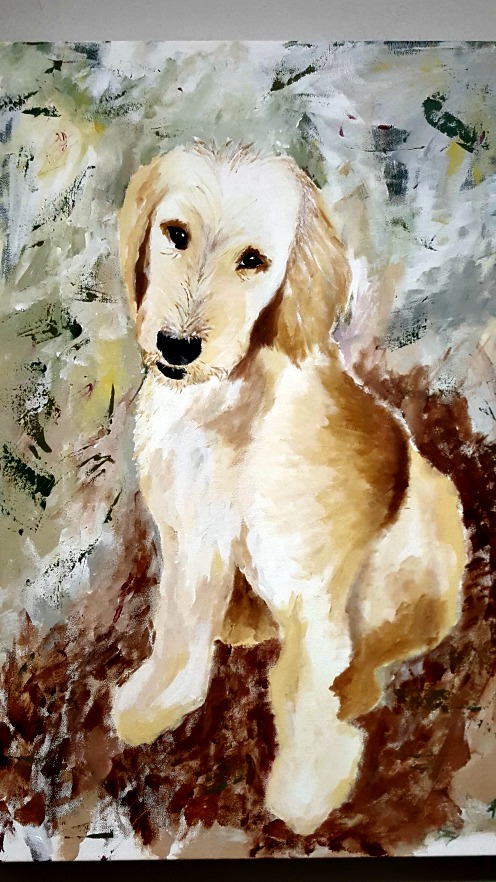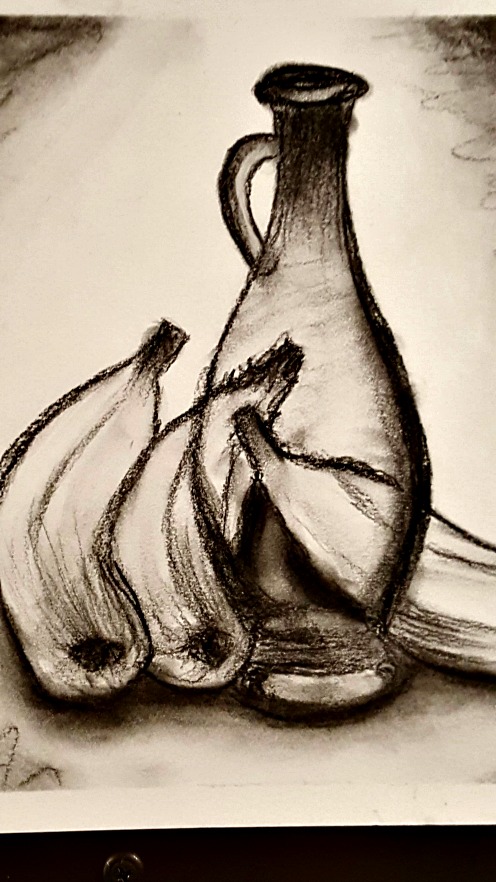 October 2018
Students Compete in two Triathlons:
Triathlon? You bet! A group of students and staff at Mountain Springs have been busy this summer and fall training to compete in some are triathlons. In early September the students and staff competed in the Sand Hollow Triathlon...and had a blast! Not only did they have fun, but they placed pretty well too with one student finishing 3rd in his age group division. The staff/student relay team finished 2nd (only a few seconds behind the first team) in their beginner division. This same group competed again on October 20th at the Pumpkin Man Triathlon at Boulder Dam, NV. At this triathlon the students faced much more fierce competition with teams from all over including many college teams. The swimming leg of this triathlon was in Lake Mead which was not an easy course. Despite the tough competition, the relay team finished 4th in their division. The students and staff are now feeling very motivated about the season to come in 2019! There is also talk of starting a traithlon club so that more students can participate in this amazing adventure. Thank you to our committed staff for training with the students and for encouraging them throughout this process.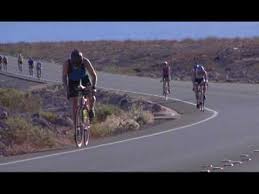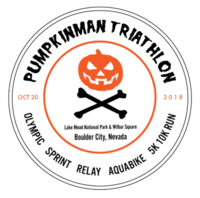 September 2018
Girl's Bridge House Opens:
After months of construction, the new Girl's Independence Bridge House is completed! Student's in the Bridge Program were excited to move into their new "digs" on September 27th. This beautiful new home is currently the home to 4 students, with a capacity of 8 students. While the Bridge to Independence Program has been functioning at Mountain Springs, the new houses provide students with an environment that is condusive to increasing levels of self-initiative, responsibility, and independence in their lives. The Bridge Program is a continuation and enhancement of the Mountain Springs Preparatory experience and is not a stand alone program. The new beautifully built and decorated house will provide 8 additional beds for female student. The Boy's Bridge House opened up in May of 2018 and also has the capacity of 8 students. Students who participate in the the Bridge to Independence and live in the independence houses:
Have demonstrated leadership and are self-governing their actions while enrolled at Mountain Springs Prep
Are at least 17 years old
Currently a senior in high school
Have a job or are volunteering in the community