Brooklyn Blanchard
Advisor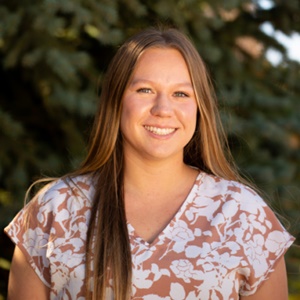 Born in the dynamic city of Las Vegas, Nevada, Brooklyn had a calling that led her to the captivating landscapes of Southern Utah, where she discovered her true sense of belonging. Due to her unique family environment growing up and her experience doing behavioral therapy for a private clinic and Iron County School District, she carries an unwavering passion for empowering youth to triumph over life's hurdle especially with those facing unique challenges. Brooklyn's mission is to guide, support, and uplift youth to help them conquer challenges and embark on a journey towards success.
In December 2023, Brooklyn will be graduating from Southern Utah University with a bachelors in Family Life and Human Development with an emphasis in Family Studies. She has plans to continue her education and receive her masters degree.
In Brooklyn's free time you can find her gardening, hiking, hunting with her two dogs, or vacationing. Brooklyn finds it important to develop hobbies and passions outside of work and school to be able to regulate the stress of daily life and work.