Clinical Services
Students at Mountain Springs have the option of seeing a therapist in town during their stay at Mountain Springs. MSPA has connected with several licensed Master's and PhD level therapists in the community, who have experience working with adolescents and in residential treatment. Many of the therapists we use are current or former clinical directors or executive directors at residential treatment centers or therapeutic boarding schools. Therapy is an additional expense and is paid directly by parents to the therapist. Our model with therapy allows for several unique opportunities for parents and students at Mountain Springs:
Students and parents make the decision who their therapist will be (rather than one being assigned for them). This allows students to be more invested in the process and find the therapist who is the best fit for them personality-wise.
Therapy can be as frequent and intense as needed. Each student's needs are different and some require more therapy per week than others. This can be individualized, including also the frequency of family therapy appointments.
The therapists are not employed by Mountain Springs so the students feel they have a true advocate for them during their stay at the school. There is a greater level of confidentiality that exists in the clinical process than what happens in a residential setting. The school and therapist acquire the necessary releases to discuss important issues and share information, but a large part of what is discussed in therapy is confidential for the student.
Because the therapy is outpatient, it provides practice for the student for when they return home and will have an outpatient therapist there. They have to practice being more assertive, bringing an agenda to therapy and being invested in the therapeutic process.
Therapist attend (in person or by telephone) weekly school board meetings with key administrators from Mountain Springs, where student needs, concerns and issues are addressed. Therapists also complete a section in our monthly progress report that is sent out to parents and reviewed with the student.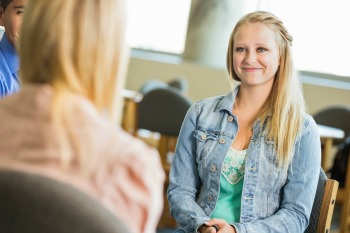 Community Therapists
Matthew Bartlett, M.Ed, LMFT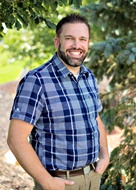 Matthew received his Masters in Education with a specialization in Marriage and Family Therapy from the University of Oregon in Eugene, OR. Prior to this he received a Bachelor of Arts in Social Work from Boise State Univeristy. In his professional life Matthew has worked extensively with youth in residential treatment. Since 2003, Matt has witnessed the power of therapy in residential treatment centers, private practice, and home-based services. He has held the positions of Executive Director, Clinical Director, Director of Transitional Services and as Transitional Specialist.
Over the years Matthew has become an expert in working with at-risk teens and young adults dealing with issues of anxiety, depression, addiction, adoption/attachment, school refusal, self-harm, suicidality, oppositional behavior, transitions to college, and failure to launch. He also specializes in the challenges facing individuals with personality disorders (or personality traits). Matt believes it is important that therapy be flexible and not constrained to the office. Other activities woven into a session can assist in not only connection but engaging the whole person.
John Buckner, LMFT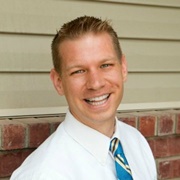 John started working with adolescents and their families in the residential treatment industry in 2006 as a line staff. John worked as a wilderness therapist, a milieu director, primary therapist at an RTC, and even an advisor at Mountain Springs. He worked for Mountain Springs for a handful of years before switching over to be one of their community therapists.
John is trained in or has experience in DBT, CBT, EMDR, positive psychology, and most family therapy models. He specializes in working with adolescents who have anxiety and depression issues, trauma issues, and electronic addictions. When John is not working he loves to day dream, spend time with his wife and 5 kids, read books, mountain bike, and doing crossfit.
Scott Jakubowski, PhD, LMFT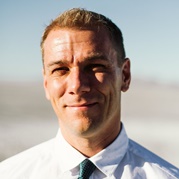 Dr. Jakubowski studied Psychology and Human Development at Brigham Young University where he graduated Magna Cum Laude. He then completed his Master of Science degree in Marriage and Family Therapy from Auburn University before going on to earn his Doctorate in Marriage and Family Therapy from Brigham Young University. During his studies, Dr. Jakubowski focused on researching the most effective treatments for families and couples dealing with a variety of mental, emotional, and/or behavioral issues. His work has been published in top tier scientific journals in the field of family studies, and he is trained in cutting edge techniques known fortheir effectiveness including DBT, EMDR, and CBT therapies.
Upon completion of his education, Dr. Jakubowski began working in the field of adolescent residential treatment, which he has been doing since 2003. He has experience working with several different programs as a therapist providing individual, family, and group therapy to adolescents and their families. He has since designed his private practice specifically to work with students and families at Mountain Springs Preparatory Academy. He loves not only working with teens, but their families as well because he believes that strong family work is essential to individual progress for adolescents. Dr. Jakubowski prides himself on adapting to the individual needs of each specific family and child in order to get the best possible results while they attend MSPA.
Sidney Dang, Psy.D.
Dr. Sidney Dang is a graduate of The Chicago School of Professional Psychology in Chicago with a specialization in working with
children, adolescents, and families. He approaches his work from a culturally sensitive, strengths-based perspective while integrating evidence-based practices. Dr. Dang conducts psychological evaluations similarly in order to provide a comprehensive assessment and practical recommendations for the individual. Since 2009, he has worked with clients from diverse backgrounds and a variety of treatment settings including but not limited to residential treatment, hospitals, and schools. Dr. Dang has been trained in the following evidence-based practices: Managing Adaptive Practices (MAP), Interpersonal Psychotherapy (IPT), Crisis Oriented Recovery Services (CORS), and Seeking Safety. Prior to entering private practice, Dr. Dang was a therapist and Director of the Addictive Behaviors Program at Discovery Ranch for Girls. Additionally, he was the Clinical Director of Northpointe Recovery, an addiction-focused intensive outpatient program for adults.
Brett Shumway, PhD, Licensed Psychologist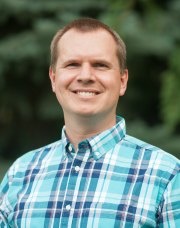 Dr. Brett Shumway has over 12 years of experience with youth in juvenile detentions, residential treatment centers, day treatment, inpatient hospitals, outpatient clinics, residential treatment, and in school settings. He is also a testing psychologist and regularly provides psychoeducational, comprehensive, and specialized evaluations in schools, residential treatment, and wilderness therapy. Brett holds a Masters of Counseling and Guidance and a Ph.D. in Counseling Psychology from New Mexico State University. He completed a pre-doctoral internship at the University Neuropsychiatric Institute (UNI), where he continued in a Child and Adolescent fellowship position, which allowed him to work with individuals admitted to that hospital in extreme distress, and work with youth and their families over time in a day treatment program. Although Brett works with a range of individuals, he has specialized experience with adolescents who have substance abuse concerns, medical conditions that impact mental health and wellbeing, individuals with learning disorders or other academic difficulties, motivation, survivors of physical, emotional, and sexual trauma, Autism Spectrum Disorder, OCD, ADHD, chronic depression and anxiety, family concerns, and Spanish-speaking and bilingual families.
Brett takes a personal, caring, supportive, and direct approach with adolescents in treatment, and always strives to see an individual as a whole and complete person. He also works to involve families in treatment, in ways that will best support an individual teen. Brett lives in Cedar City, UT with his wife and 4 children, and spends much of his free time hiking and mountain biking.
Allison Rencher, MS, LMFT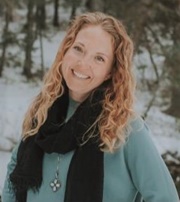 Allison received her Masters of Science in Marriage and Family Therapy from Utah State University. She has also received certification in EMDR, Sand Tray Therapy, and RYT Yoga. Allison has worked with teeagers in residential treatment settings for over a decade, most of them coming from wilderness-type programs. She has been both a primary therapist and a Clinical Director. She was also a transition director for several years helping families adjust at home. Allison is familiar with many different types of clinical approaches and loves to build off of what has worked. Allison is sure that you and your family are therapy tired. You've been there, done that, and have several t-shirts to show for it! Allison likes to be creative and help families experience change not just talk about it. She loves helping individuals and families heal from trauma. Allison enjoys empowering families and individuals to figure out how to work through the struggles. Having the tools on how to handle those moments, that's key to long term success.